SURFACE ENGINEERING
NICKEL BASED ALLOYS
LSN Diffusion manufactures a full spectrum of atomized nickel based alloys and powder size distribution ranges to work optimally in thermal spray, plasma spray, HVOF/HVAF (high velocity oxy or air-fuel), laser and PTA (plasma transferred arc) surfacing techniques.
The powders are made to meet international standards or formulated to customer specifications. LSN Diffusion offers an alloy powder development service (under confidentiality agreement where required) and can manufacture small quantities for customers R&D projects.
A full range of nickel based alloy powders blended with a variety of tungsten carbide compositions is offered.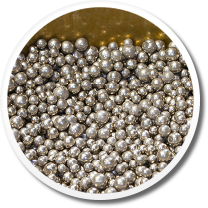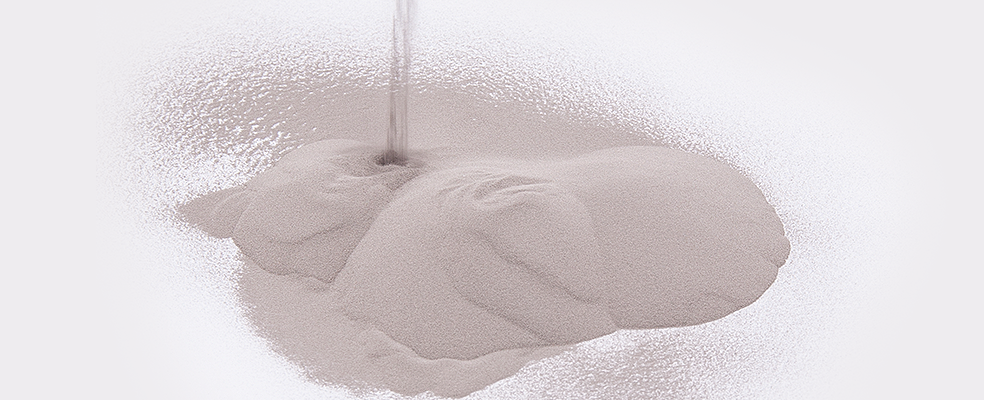 Inert Gas dry collect-atomized powders are highly spherical and have minimal oxygen levels.
Water atomizing is used to manufacture self-fluxing alloys (containing boron and silicon) powders. These powders have high energy stored in the particles that enhance fusing in the two stage spray and fuse process. Powder morphology enhances as sprayed coating density.
Gas atomized water collected offer high production yields and properties between water and dry gas atomizing.
LSN Diffusion nickel based surface engineering alloys are applied to enhance the wear heat and corrosion resistance of machine components and find applications in many industries including oil and gas (search and production), power generation (including nuclear, hydro-carbon and waste to energy), hollowware glass production and plastics manufacture.
Nickel Surfacing Alloy Powders - Self Fluxing
| Grade | Composition | Hardness Rc |
| --- | --- | --- |
| N-330 | Ni-6Cr-1B-4Si-1.5Fe-0.3C | 30-35 |
| N-380 | Ni-8Cr-2B-3Si-2.5Fe-0.5C | 35 - 40 |
| N-480 | Ni-13Cr-2.5B-3.5-Si-3.4Fe-0.5C | 45 - 50 |
| N-580 | Ni-15Cr-3B-4.5-Si-4.5Fe-0.7C | 55 - 60 |
| N-610 | Ni-17Cr-3.3B-4.5-Si-4Fe-0.9C | 59 - 64 |
| N-616 | Ni-17Cr-3.7B-4.2-Si-3Fe-0.6C | 57 - 62 |
| N-620 | Ni-17Cr-17W-3B-4Si-4Fe-0.8C | 60 - 65 |
Nickel Alloy Powders for refurbishment and surface protection
| Grade | Composition | Hardness Rc |
| --- | --- | --- |
| N-120 | Ni-20Cu-1B-2.2Si | 12 - 17 |
| N-150 | Ni-0.6B-2.3Si-2P | 13 - 18 |
| N-180 | Ni-0.8B-2.3Si-2P | 16 - 21 |
| N-270 | Ni-2.8Cr-0.8B-2.7Si-2.1P | 24 - 29 |
| N-300 | Ni-4Cr-3Mo-0.8B-1.8Si-2.1P | 28 - 33 |
| N-340 | Ni-4Cr-3Mo-1B-2.8Si-1.9P | 30 - 35 |
Nickel Super-Alloys
| Grade | Composition |
| --- | --- |
| Ni80-Cr20 | Ni-20Cr |
| N-I625(L) | Ni-22Cr-9Mo-3.7Nb |
| N-I718 | Ni-19Cr-18Fe-5Nb-3Mo-1Ti-0.5Al |
| N-C276 | Ni-16Mo-15Cr-4.5W-3.5Fe-1.2Mn-0.6Si-0.6V-0.13C |
| N-C22 | Ni-21.3Cr-13.5Mo-4Fe-3W |