SURFACE ENGINEERING
IRON BASED ALLOYS
LSN Diffusion manufactures a comprehensive range of iron based alloy powders.
A liquid stream of molten alloy is impinged with a gas or water jet and collected for final processing to size. Some powder characteristics are controlled by the chosen atomizing process.
Iron based surfacing alloys suitable in dry wear service conditions.
LSN Diffusion iron based powder alloys are applied using plasma spray, HVOF/HVAF (high velocity oxy/air-fuel), laser or PTA (plasma transferred arc) surfacing techniques. Self-fluxing thermal spray grades are also available.
LSN Diffusion offers an alloy powder development service (under confidentiality agreement where required) and can manufacture small quantities for customers' R&D projects.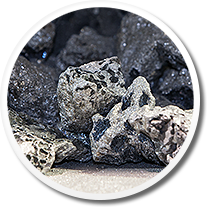 Iron Surfacing and Engineering Alloys
| Grade | Composition | Hardness Rc |
| --- | --- | --- |
| F-600 | Fe-32Cr-12Ni-3.6B-0.6C | 55 - 65 |
| F-650 | Fe-32Cr-8Ni-4.1B-0.6C | 60 - 70 |
| F-680 | Fe-20Cr-5.1B-0.8C | 62 - 70 |
| F-T5183 | Fe-20Cr-10Ni-7Nb-4.8Si-2C | 35 - 50 |
| F-316(L) | Fe-17Cr-12Ni | NA |
| F-410 | Fe-13Cr | NA |