HOT ISOSTATIC PRESSING
LSN Diffusion manufactures high alloy inert gas atomized powders specifically for hot isostatic pressing (HIP). This technique converts powder in the solid state to a fully dense metallurgical structure having physical properties that are superior to those achievable by traditional casting, forging and sintering technologies.
High operating duty components can be made to near net shape by HIP and finished machined.
LSN Diffusion uses a specially developed technology in the manufacture of atomized powder destined for HIP to ensure highly spherically shaped powder particles near close control of residual gas content in the powder and complete freedom from foreign contaminants.
LSN Diffusion HIP powders meet international alloy standards or formulated to customer specifications and include materials such as 316L stainless steel and other specialized high performance iron based alloys , Inconel 625, Inconel 718 and the Co-Cr-W (Mo) wear, heat and corrosion resistant alloys.
LSN Diffusion offers an alloy powder development service (under confidentiality agreement where required) and can manufacture small quantities for customers R&D projects.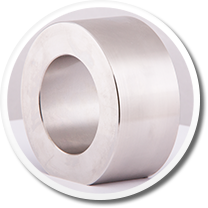 Hot Isostatic Pressing (HIP)
| Grade | Composition | Hardness Rc |
| --- | --- | --- |
| C-06 | Co-29Cr-4.5W-1.2C | 38 - 42 |
| C-12 | Co-29Cr-8W-1.5C | 47 - 53 |
| N-403 | Ni-8.8Cr-3.1Si-2.8Fe-1.8B-0.3C | 45 - 50 |
| N-I625 | Ni-22Cr-9Mo-3.7Nb | NA |
| N-I718 | Ni-19Cr-18Fe-5Nb-3Mo-1Ti-0.5Al | NA |