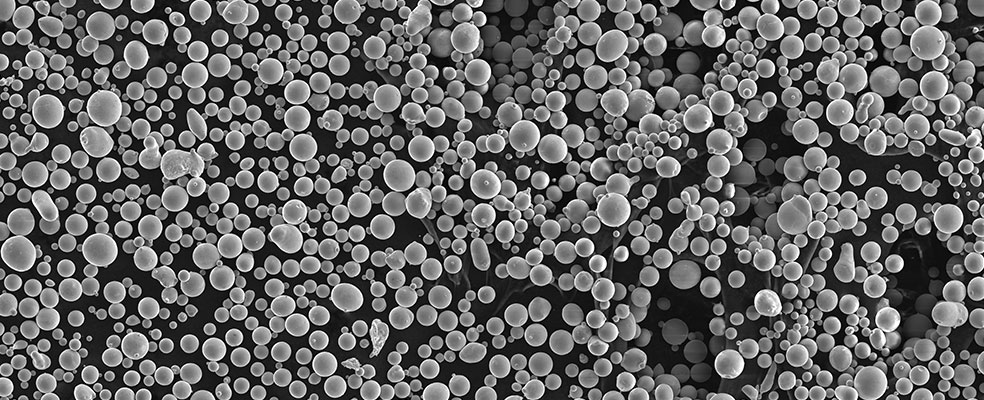 ADDITIVE MANUFACTURING
LSN Diffusion manufactures nickel, cobalt and iron based alloys using inert gas atomizing and advance technology to ensure chemistry integrity, minimal gas content and smooth and spherical powder particles.
Particle size distributions (PSD) are selected to the characteristics of the requirements of the AM/3D equipment used by the customer. Frequently called PSDs are below 53µ.
LSN Diffusion powders for AM/3D meet international alloy standards or formulated to customer specifications and include materials such as 316L stainless steel, maraging tool steel, Inconel® 625 and 718, Hastelloy® and Cobalt Chromium alloys.
LSN Diffusion offers an alloy powder development service (under confidentiality agreement where required) and can manufacture small quantities for customers R&D projects.
Additive Layer Manufacture
| Grade | Composition |
| --- | --- |
| N-I625 | Ni-22Cr-9Mo-3.7Nb |
| N-I718 | Ni-19Cr-18Fe-5Nb-3Mo-1Ti-0.5Al |
| F-316(L) | Fe-17Cr-12Ni |
| F-M300 | Fe-18.3Ni-9Co-5Mo-0.7Ti |
| C-CoCr |   |